We went to Ravensburger (known for their puzzles) Speileland in Germany. We all had a blast. We spent five hours in the park.
Driving the tractor like Papa.
Poop spraying practice.
Going up in the needle.
Giant puzzle. Lukas is a great puzzler.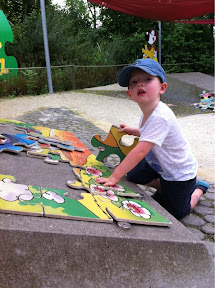 Digging with Dad.
What a trooper.
The water slide with Mom.
Zip line.
The duck ride, Logan's favorite.
My three favorite guys.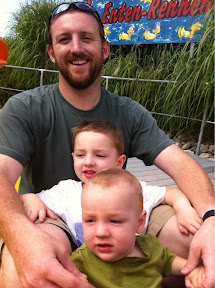 Fireman training with Dad.
Cheering his brother, the fireman, on.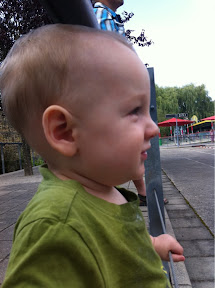 Giddie up.
Fun times! Came home with new puzzles.
- Posted using BlogPress from my iPhone
Location:Ravensburger