We have OU Sunday at our house. Due to the time change, we are usually sleeping during the games. So we record it and watch it the next day. No peeking at news in the morning just incase someone leaks the score. Here is our Sooner Sunday!
Wonder if Lukas will be a Ducks fan :) Sorry Logan, no Swiss football team for you :)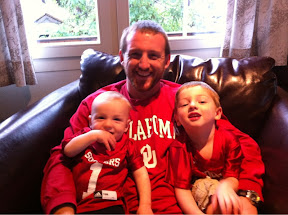 Swallowed by the pillows.
Two seconds late from getting the "OU" pic.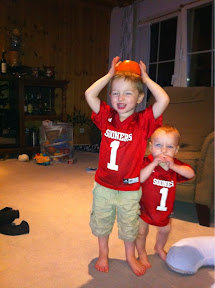 - Posted using BlogPress from my iPhone
Location:Frumsen, Switzerland